Where to shop in Edmonton
Posted by Jenn McPhillamey on Friday, May 27, 2022 at 3:41 PM
By Jenn McPhillamey / May 27, 2022
Comment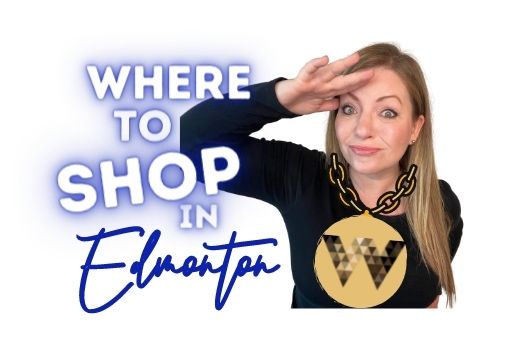 If you are moving to Edmonton, visiting Edmonton, or are new to Edmonton, you may be wondering where is the Best place to shop. You have likely already heard about West Edmonton Mall (WEM), one of the biggest malls in the world located right here in Edmonton.
This is the best place in Edmonton to do your shopping because it has all of the stores. However, WEM is more than just a shopping mall, it houses many of Edmonton's main attractions, dining, and entertainment
Check out the YouTube video "Where to Shop in Edmonton" for a glimpse of WEM and its attractions.
West Edmonton Mall (WEM) Attractions
1. The Ship This pirate ship is located in phase 3 of the mall and is docked in the water between the stores. This ship is popular for events and weddings.
2. Sealions There is a sea lion show at WEM!. It's a great show and so much fun for families. It's located just across the water from the Ship!
3. Fantasyland Hotel This hotel is perfect for you to maximize your time in the mall. When staying at this hotel, WEM feels like a small town your are visiting as you don't need to leave, everything you need is located in the mall.
4. World Waterpark This is one of my favorite attractions. It has a wave pool, slides for all ages, and two kids' areas.
5. Ed's Bowling is more than just 10-pin bowling. You will also find pool tables, arcade games, and escape rooms!
6. Bourbon Street is where you will find most of the sit-down restaurants, pubs, and nightlife.

7. Ice Palace is an indoor skating rink available to the public for skating and it also hosts figure skaters' practice and minor league hockey games.
8. Galaxyland an indoor amusement park with many fun rides, and kids playground, and carnival games.
9. Drive. is the ONLY multi-level go-cart track in all of Canada!!
10. Dragon's Tale Crystal Labyrinth is a mirror maze to find your way through.
11. Adventure Golf is a mini-golf course and one of the oldest attractions in the mall.
12. Cineplex Theatre. you can enjoy the latest movies on the big screen with AVX, IMAX, and 4DX options.
Other notables not included in the YouTube video are:
13. Jubilations Dinner Theatre. is an interactive dinner theatre where the actors serve you and bring the entertainment right to your table. I love this dinner theatre.
14. Starlight Casino is a small casino with table games, slot machines, and live entertainment.
15. Caesar's Bingo where you can play Bingo in the afternoon, evening, or virtually.
Want to learn more about Moving to Edmonton? Check out the end of this article for two videos I made titled "5 Reasons Why You Should Not Move to Edmonton" and "15 Reasons Why I Love Edmonton".
Ready to start looking for a home in Edmonton? Find a Home in Edmonton Now